FOTY 2021
Multiplier Days
Want to help your favorite Flirt become a champion? Then tip big or take him private on a Multiplier Day!
We'll host a number of Multiplier Days throughout the 2021 Flirt of the Year Competition. On these days, the credits you spend on your model of choice can count for double, triple, and even four times their value in the Monthly and Regional contest standings. Show your special someone some love on a Multiplier Day and watch them skyrocket up the leaderboards!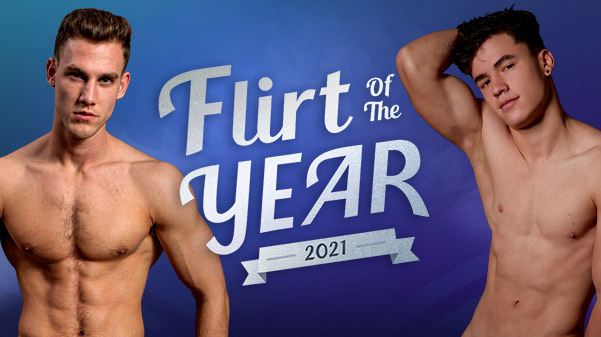 Our next Multiplier Day for all models will be:
October 5th
Tip More On Multiplier Days!
2X, 3X and 4X Multiplier Days are scattered over the 3-month competition, from October through December.
Please Note:
Multiplied credits are reflected in a model's Monthly and Regional leaderboard rank only. Performers do not actually earn additional credits on Multiplier Days.
All models can participate in Multiplier Days.
Additional Multiplier Days will be given to performers who have ranked in the top 10 for Flirt of the Month in 2021 and models who placed in the top 3 for any 2021 Flirty Awards category.
Help your favorite performer win a FOTY Monthly contest or Best in Region. Log in and shower them with credits on a Multiplier Day!
Multiplier Example
Model Mark has earned 100,000 credits as of October 15th.
He earns another 10,000 credits on October 16th, a 3X Multiplier Day.
His credits for this day count for triple in the standings for Mr October and Mr North America, and he will be ranked based on having earned 130,000 credits, rather than 110,000.